International Guide Dog Federation
www.igdf.org.uk/

The International Guide Dog Federation (IGDF) is the industry-elected body responsible for the development, monitoring and evaluation of the standards applied within all IGDF-member organisations, and to which all Enquiring and Applicant organizations aspire, in order to ensure equity of high-quality service to guide dog users and Handlers around the world.
Pilot Dogs, Inc. has been inspected and accredited by the International Guide Dog Federation.
Lighthouse International
www.lighthouse.org

Lighthouse International is a leading resource worldwide on vision impairment and vision rehabilitation. Through its pioneering work in vision rehabilitation services, education, research, and advocacy, Lighthouse International enable people of all ages who are blind or partially sighted to lead independent and productive lives. Founded in 1905 and headquartered in New York, Lighthouse International is a not-for-profit organization and depends on the support and generosity of individuals, foundations and corporations.
Clovernook Center for the Blind
www.clovernook.org
Mission
To promote independence and foster the highest quality of life for people with visual impairments, including those with multiple disabilities.
Organizational Profile
Founded as a residence for blind women in 1903, Clovernook has grown and evolved into a multi-faceted organization with an array of services and skilled staff to address employment, rehabilitation and habilitation needs of people with visual impairments. Innovative programs such as Community Living and a year-round youth initiative focus on developing the skills people with visual impairments need to become independent in the community, while Vocational Services and Clovernook's own Employment Center…
Prevent Blindness America
www.preventblindness.org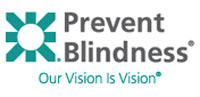 Founded in 1908, Prevent Blindness America® is the nation's leading volunteer eye health and safety organization dedicated to fighting blindness and saving sight. Prevent Blindness America serves millions of people each year through public and professional education, community and patient services programs and research.
Together with a network of affiliates, divisions, and chapters, it's committed to eliminating preventable blindness in America.
Goodwill Industries of the Miami Valley
gesmv.org
Goodwill Industries of the Miami Valley's mission is to assist people with disabilities or other special needs to experience the benefits of work and achieve a better quality of life. We provide career training, workplace literacy, job placement and job coaching services that help individuals become vocationally and academically competitive and marketable.
Goodwill Industries of the Miami Valley provides 13 specialized services to over 10,000 persons annually in ten west central Ohio counties in both urban and rural areas.
Alumni Association of Pilot Dogs
www.facebook.com/pilotdogsalumni/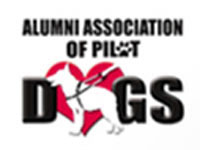 As Alumni members of Pilot Dogs school, we seek to bring graduates together to share information, knowledge, and experiences using this website, our newsletter, and our annual convention. Members also learn about new training techniques and find out about the latest equipment available in working with guide dogs. The association also works to enhance the general public's awareness of the value of guide dogs to the visually impaired.
Women's Board of Pilot Dogs, Inc.
www.womensboardofpilotdogs.net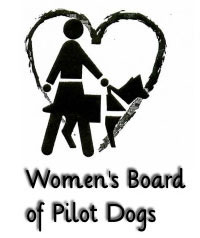 The Women's Board of Pilot Dogs is a charitable organization raising funds in order to provide guide dogs and training for blind and legally blind individuals at no cost.