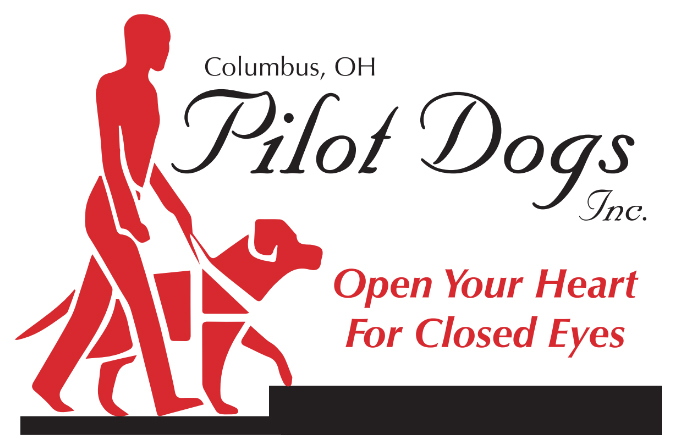 Pilot Dogs, Inc. was established in 1950 to train and furnish Pilot Dogs to guide the blind. Since its first class of four students, the program has grown to serve more than 150 individuals each year.

We provide the finest dog guides to the qualified sightless.
Pilot Dogs are trained to offer greater mobility and independence.
Apply for a Guide Dog
Who is Eligible?
To be eligible to receive a Pilot Dog an individual must be legally blind and physically and mentally capable of handling and caring for a dog guide. Individuals of all races and creeds are welcome. Ore selection committee reviews all completed applications.

How are the students chosen?
A sightless person who is physically and mentally capable of receiving benefit from the Pilot Dog may apply. Students of all races and creeds are served after being approved by the school's Student Selection Committee.
Puppy Raiser
What is a Puppy Raiser?
Pilot Dogs is always looking for Puppy Raisers.
These individuals volunteer to foster our dogs for their first year of life before they begin their formal guide training.

The purpose of this program is to get the dogs well socialized, which gives them a higher potential to become Pilot Dogs.