Volunteer Opportunities
Thank you for your interest in volunteering with Pilot Dogs, Inc! Volunteering in the following roles will help us achieve our mission in helping our students have more independence and confidence. We value our volunteers and are excited to have you be a part of our team!
We are still accepting applications, however, due to COVID-19, our Volunteer program is currently on hold. We are still placing puppies with Puppy Raisers!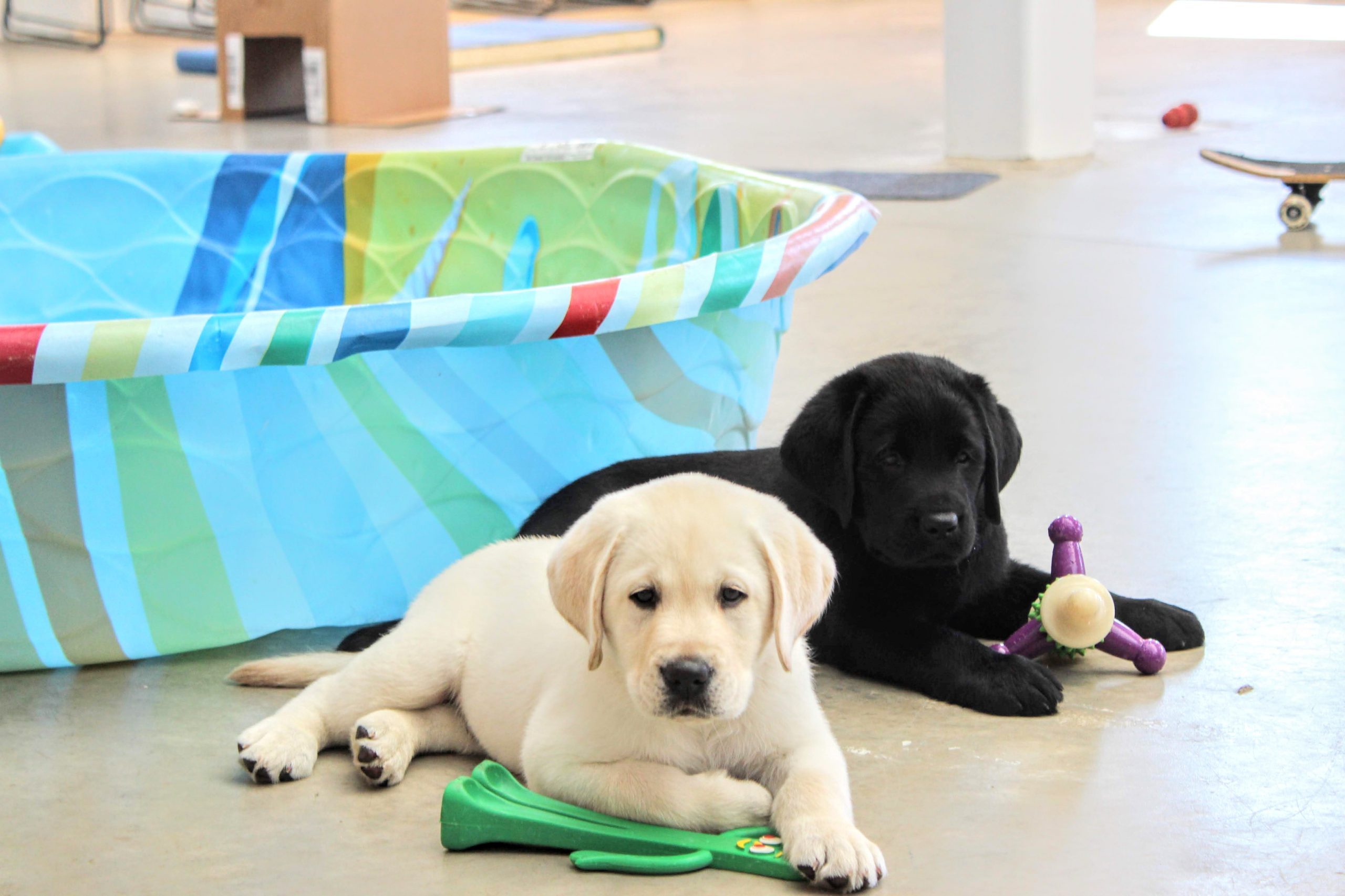 Puppy Raiser
Our biggest need is for Volunteer Puppy Raisers. Puppies are placed into homes at 7 to 10 weeks of age. They will be kept in the home until they are 12 to 14 months of age or until requested back by Pilot Dogs, Inc. The biggest job of a raiser is teaching the puppy house manners and providing proper socialization.
*Options for Full-time Raiser and Co-Raising.
Guide Dog Enrichment Team
The Guide Dog Enrichment Team helps care for our dogs that are training to be Pilot Dogs. Responsibilities may include helping take care of the dogs through grooming, working on calming techniques, and exercising them. Additional responsibilities may include helping clean the kennel areas and building as needed. The Guide Dog Enrichment volunteers keep our dogs happy, healthy, and ready for training! This position has Monday through Friday openings 8 am - 4:30 pm and is located at Pilot Dogs, Inc.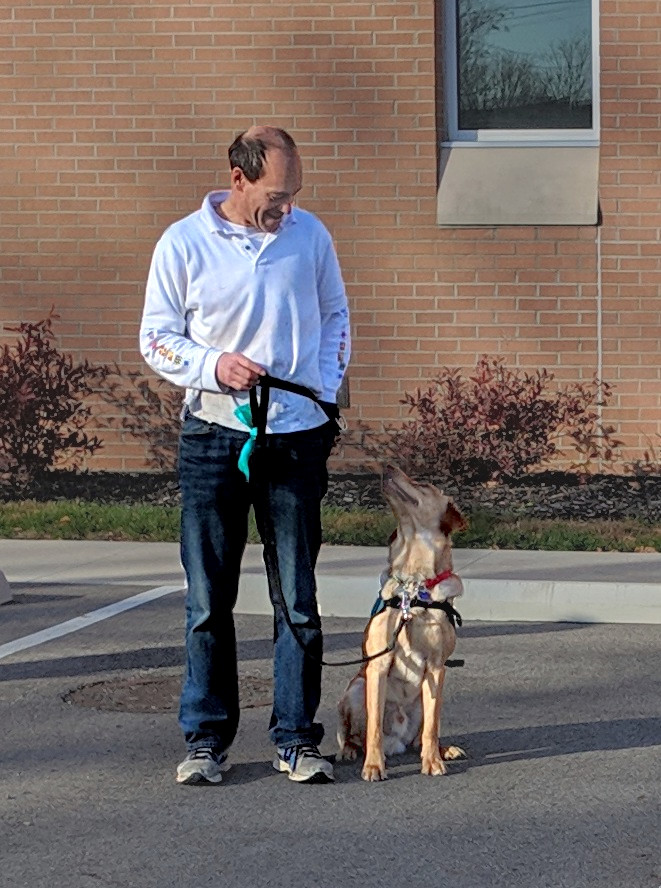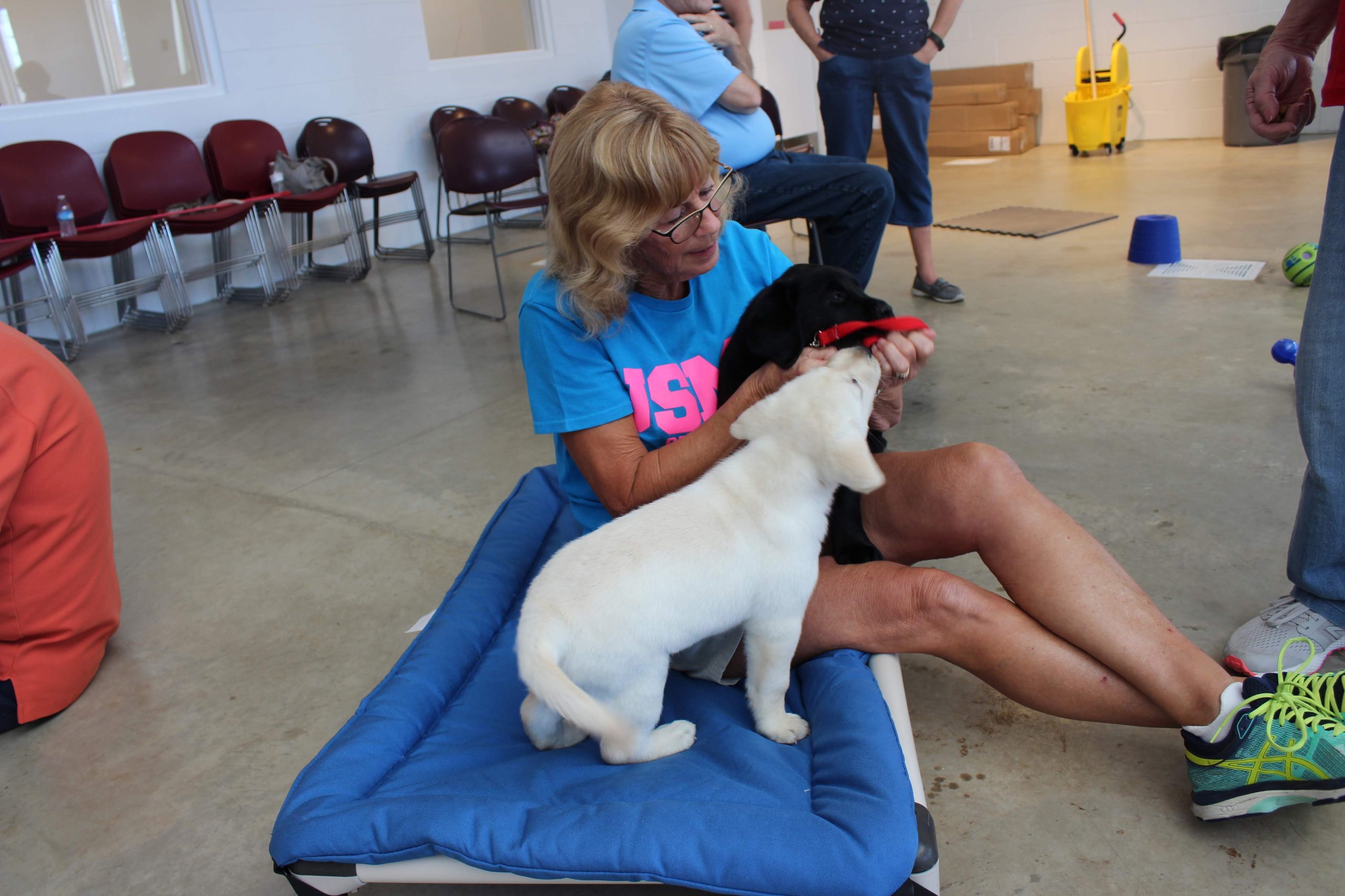 Pilot Puppy Program
The Pilot Puppy volunteers help socialize our 6-12-week-old puppies by interacting, playing with and helping expose them to different noises and experiences. The puppy volunteers play a crucial role in helping our pups prepare for their foster families! This position is typically on-call, so times may vary each week, but when it is available it's a Monday through Friday 8 am - 4:30 pm, opportunity located at Pilot Dogs, Inc.
Special Events Volunteer
The Special Events volunteer position helps at various events and fundraisers throughout the year that benefit Pilot Dogs, Inc. In this position, you may be collecting tickets at the entrance of an event, handing out items at local marathons, with event set-up and tear-down, or any number of other opportunities. The special event volunteers represent Pilot Dogs in the local community and help bring more awareness to our organization! Dates, times, and locations vary for this position.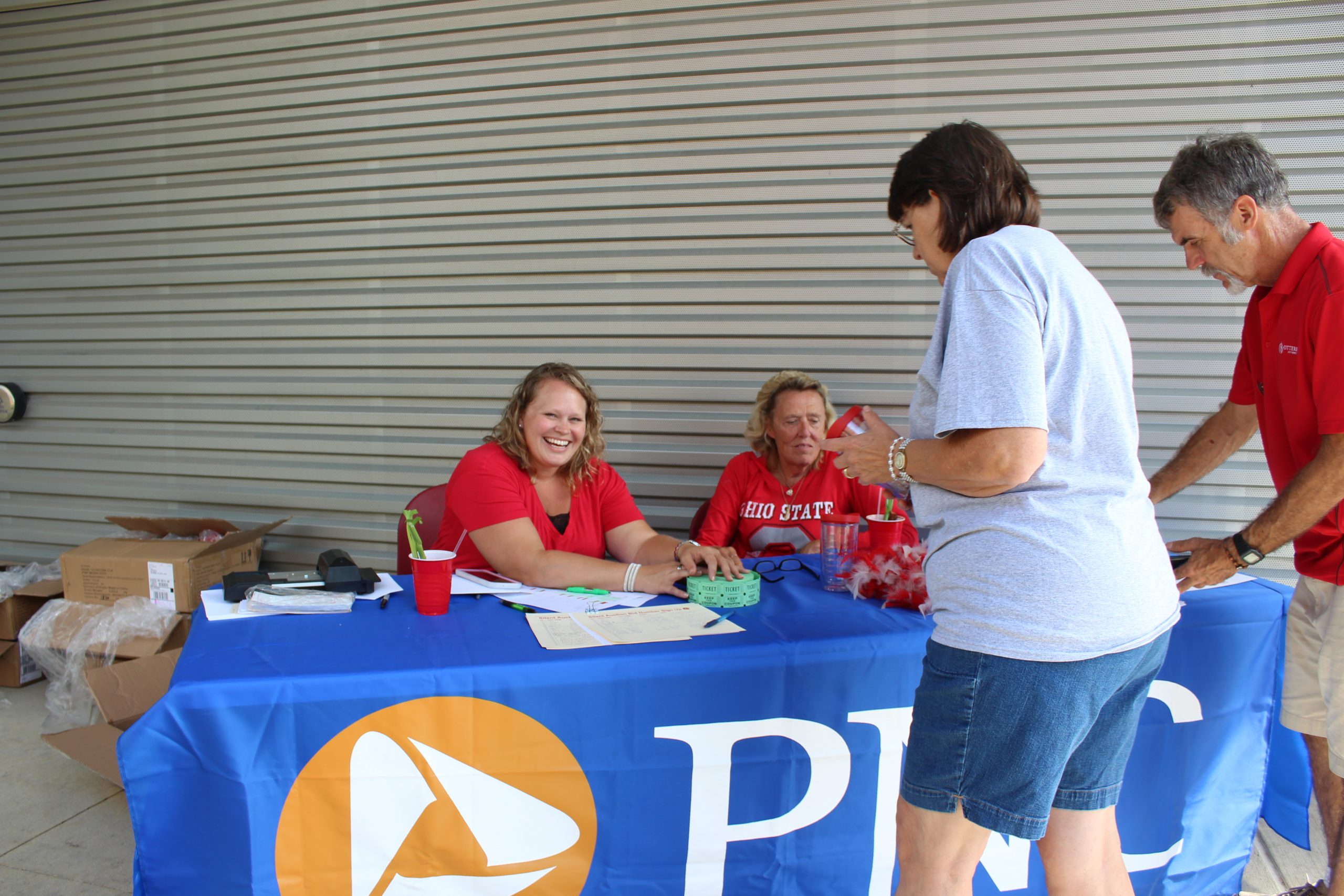 Puppy Sitter
Puppy sitters provide temporary care in their home for Pilot Puppies or Adult dogs for short periods of time. Puppy sitters must follow Pilot Dogs rules and provide a safe environment. They will help teach and maintain, housebreaking, obedience, house manners, and proper socialization. Veterinary Care and Food provided.

The dogs requiring temporary care will be puppies awaiting placement with a puppy raiser, puppies boarding, adult dogs boarding, and puppies from our prison program.
Puppy sitters typically house the puppy or adult dog for 1-14 days, but occasionally longer.
This opportunity will be On-Call. Volunteers must be within a 1-hour drive of campus and be able to pick up and drop off the dog.
We appreciate any help you can give us! Downlowd the Puppy Raiser/Sitter Application or go to the Puppy Raiser Page to for the fillable form
**Must be 18 or older and pass a background check before volunteering with us**
[]
keyboard_arrow_leftPrevious
Nextkeyboard_arrow_right