Volunteer Opportunities
The gift of your time is invaluable to the success of our mission.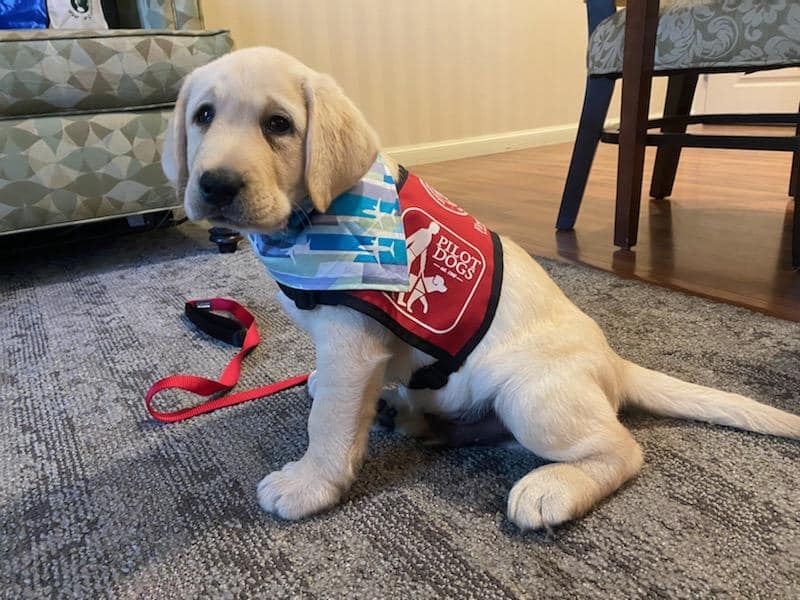 Co-Pilots
Our crew of Co-Pilots helps raise our Pilot Puppies in their homes from the time they are approximately two months old until the age of about 18 months. If you aren't able to raise a puppy for the entire duration, that's okay...we have plenty of shorter-term options available too!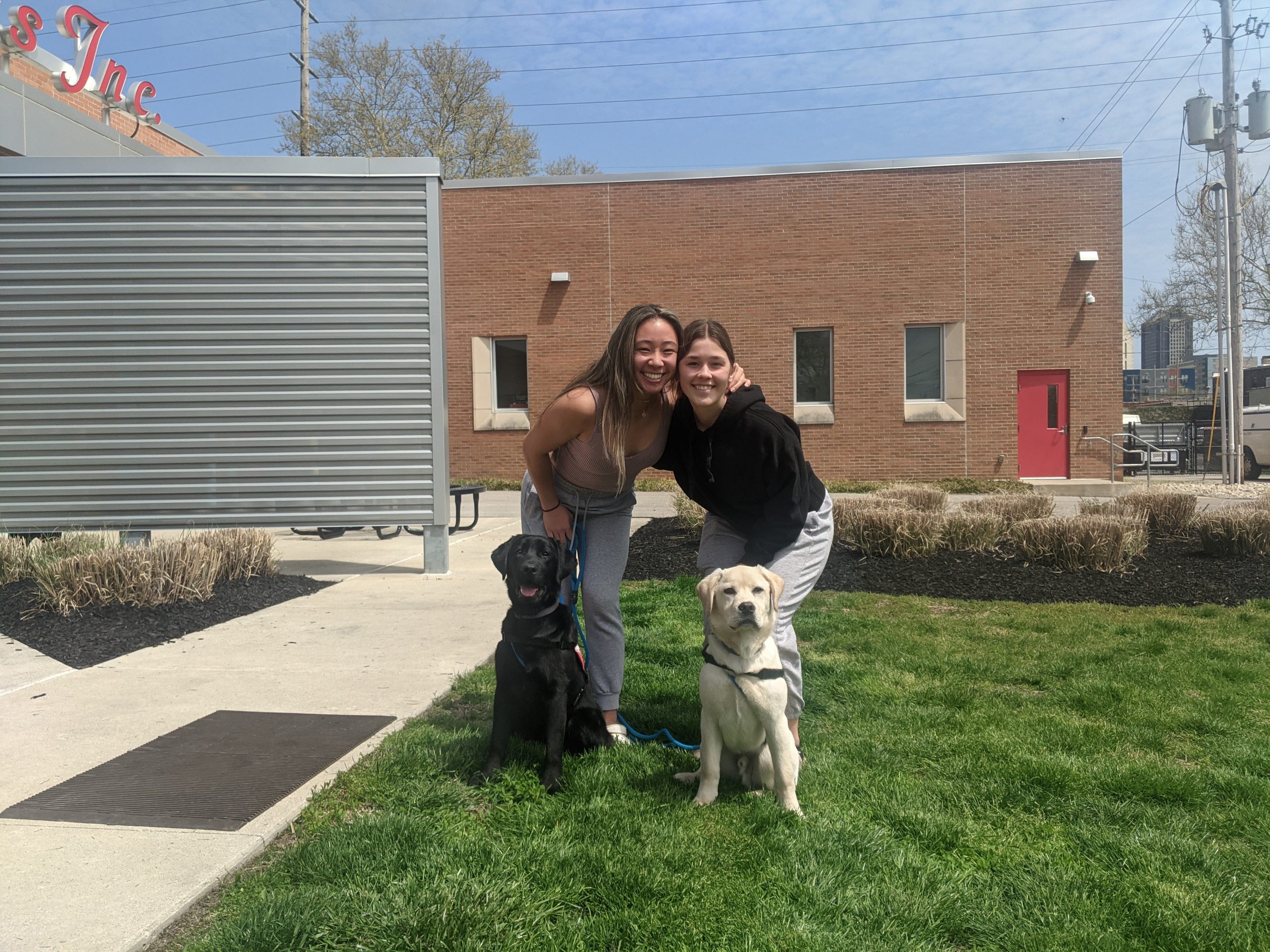 Puppy Sitters
Puppy Sitters provide temporary in-home care for puppies or adult dogs for 1-14 days, as needed. All supplies needed for the puppy's stay are provided. Volunteers must be within a one-hour drive of the Pilot Dogs facility and be able to pick up and drop off the puppy.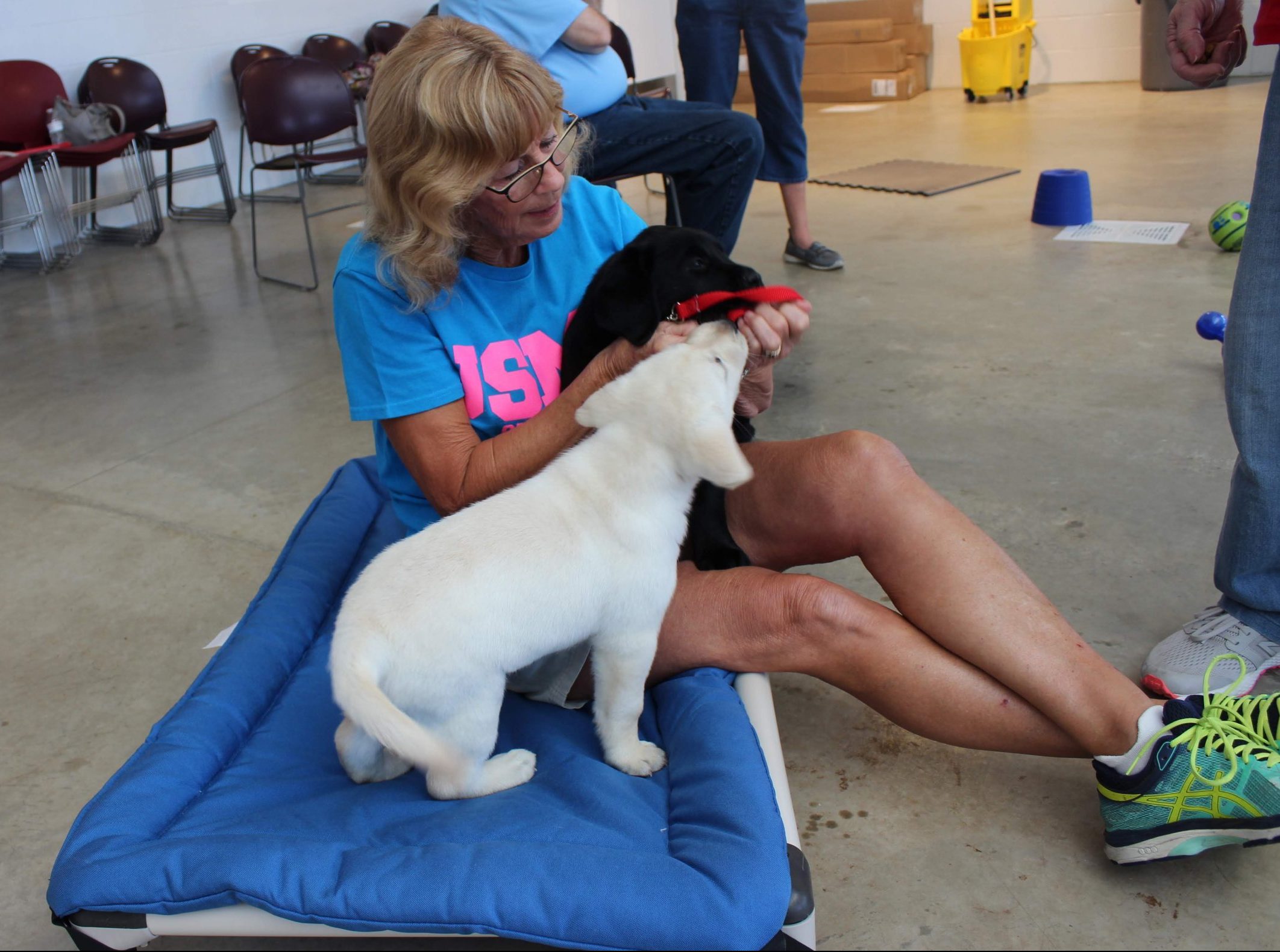 Puppy Prepper Team
Puppy Preppers spend quality time interacting and playing with puppies that are approximately three months of age and younger, and introducing them to a variety of sensory experiences.
These important activities prepare our Pilot Puppies for a successful transition when they are old enough to go out into the great big world with their future Co-Pilots!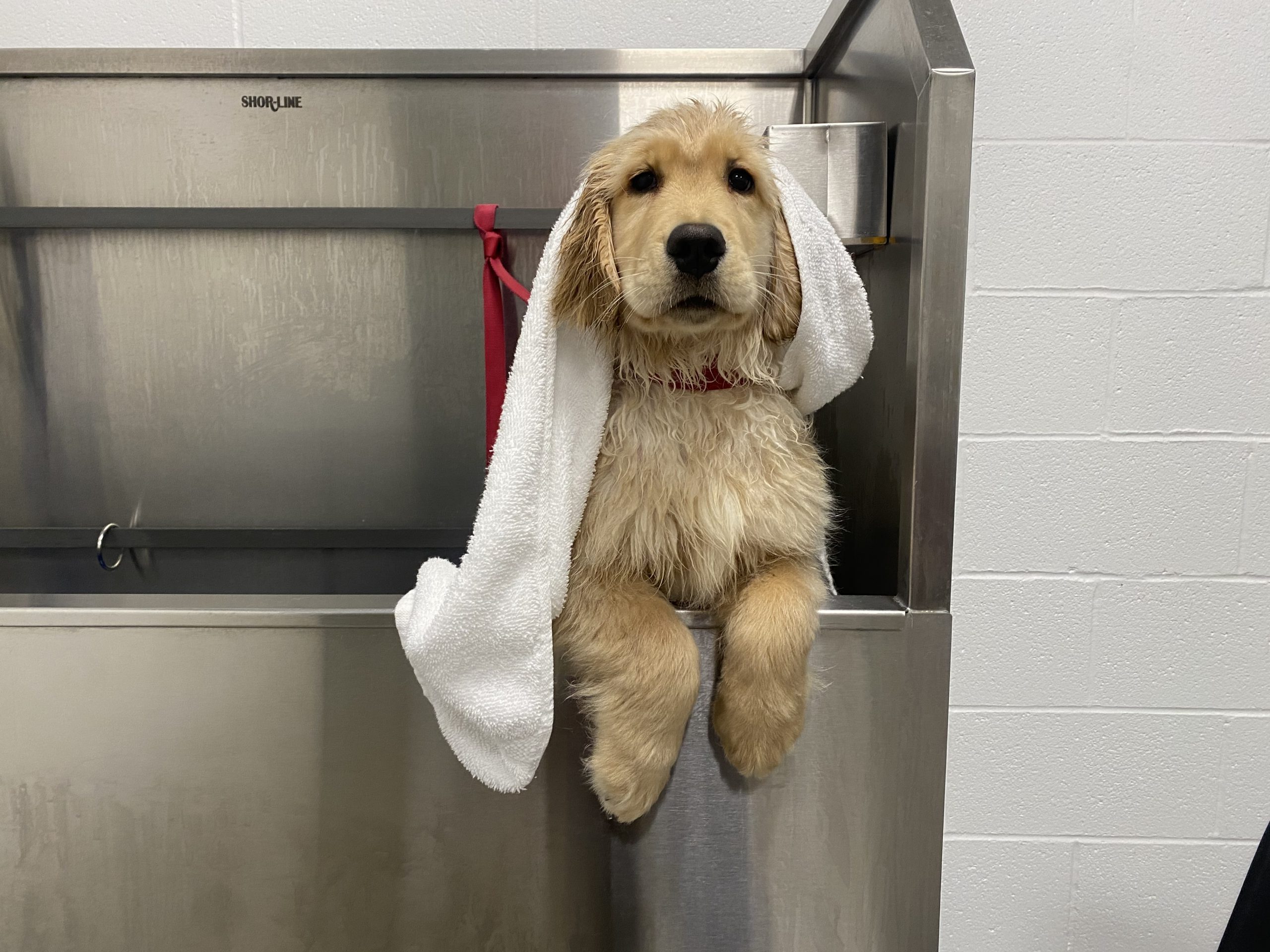 Enrichment Team
The Enrichment Team plays a vital role in keeping our dogs happy, healthy, and ready for training by providing them with grooming, exercise, playtime, and other engaging activities (even reading to them in their kennels!).
Volunteers in this role interact with dogs of various ages (from about four months old and up), so applicants will need to be comfortable with handling older puppies as well as large adult dogs.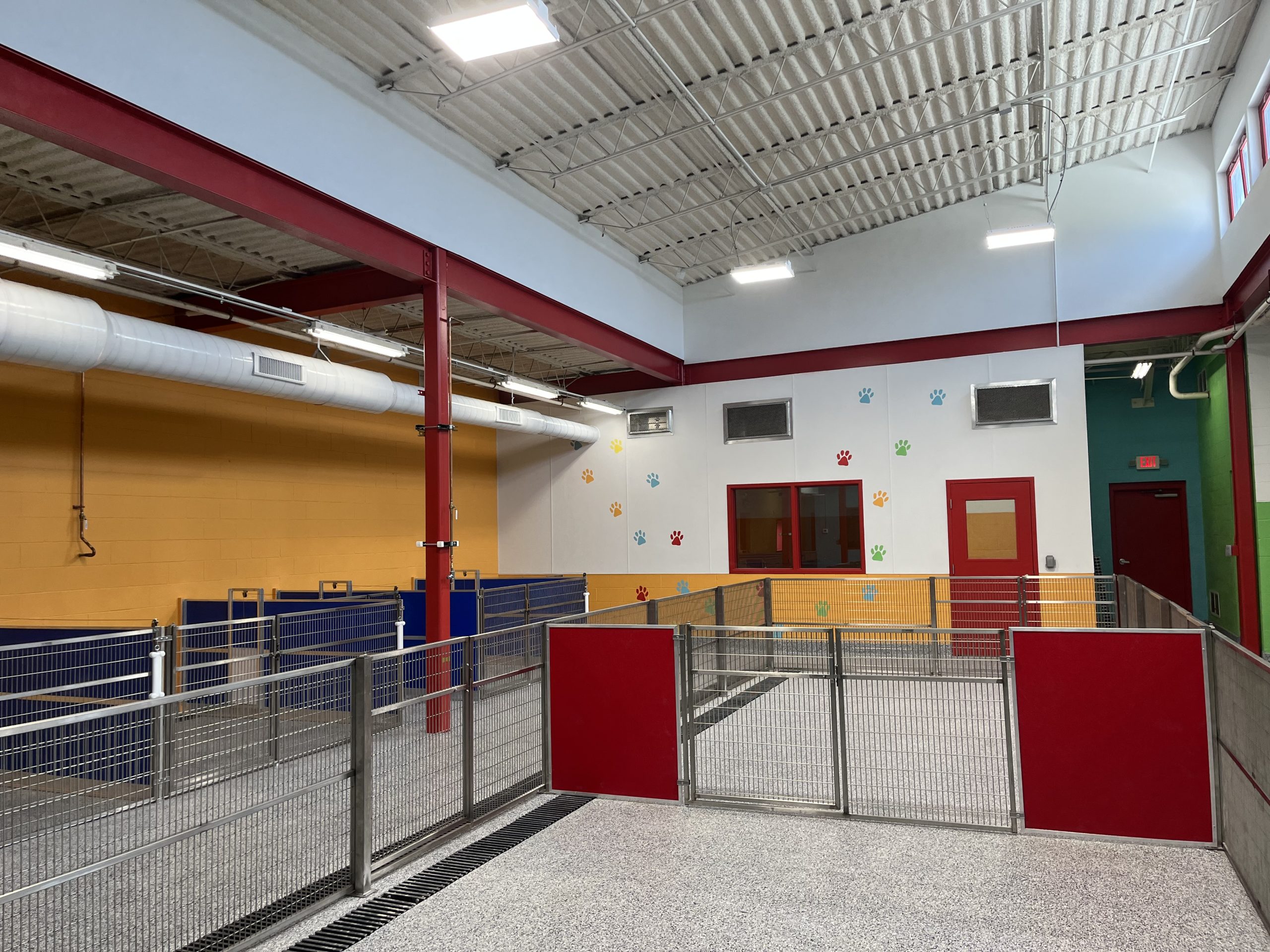 Facilities Team
The Facilities Team helps with essential maintenance and odd jobs that we ALWAYS need help with, such as landscaping, grounds cleanup, window washing, laundry, kennel cleaning, inventory, and the list goes on!
This opportunity is perfect for someone who wants to volunteer with us in whatever capacity is most needed at the time.  While it is nearly impossible to be anywhere on the Pilot Dogs campus without coming close to a dog, doing facility work doesn't necessarily mean a volunteer will work directly with a dog that day.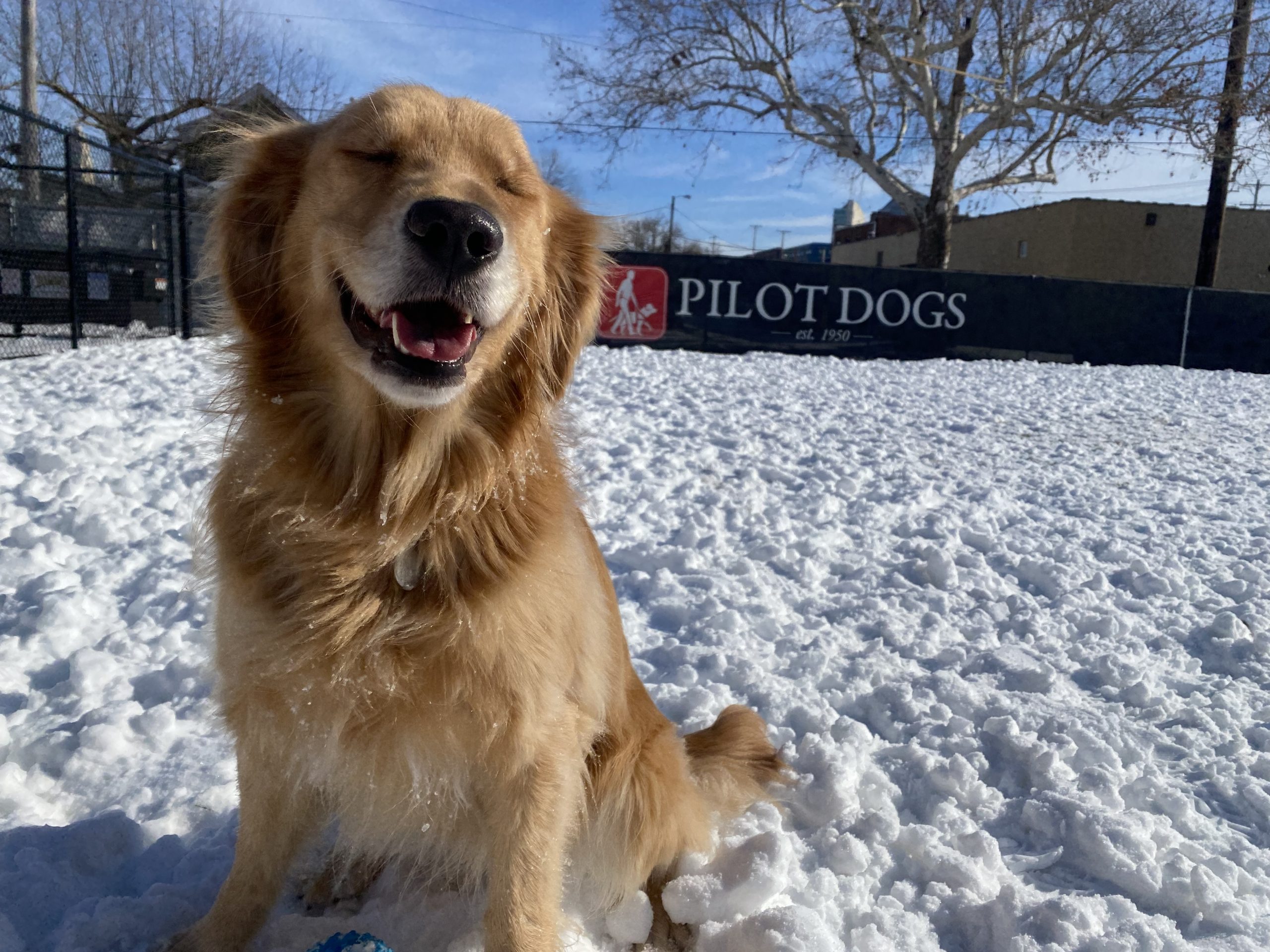 Walking Team
*More info coming soon on this fun opportunity!*