Our Pilot Dog Training Program
Phase 1: Co-Piloting: Raising the Puppy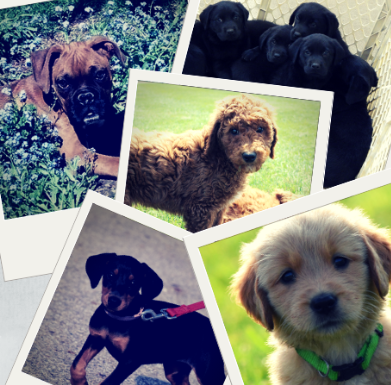 At approximately 8-10 weeks of age, a puppy is placed in a Co-Pilot's (puppy raiser's) home to be raised until the puppy is around 18 months old. We do this because we have found that dogs raised in a home environment make better adjustments as Pilot Dogs than do kennel-raised dogs.
Upon the dog's graduation, Pilot Dogs sends a picture of the dog with its new handler (the blind individual) to the Co-Pilot, showing the completion of the project.
---
Phase 2: Formal Training
Once the dog is returned to Pilot Dogs by the Co-Pilot, it begins formal training with our professional trainers. This training typically lasts about five months. As the dog advances, the training schedule is changed so that the dog begins training in the streets of Columbus where it learns how to navigate buses, revolving doors, escalators, elevators, and any other conditions the blind individual may encounter with their Pilot Dog.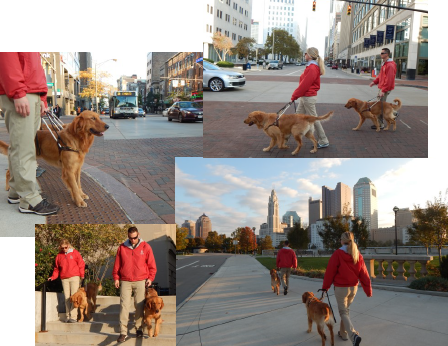 ---
Phase 3: Training the Team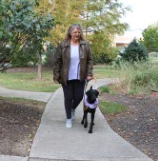 When the student arrives to start their three-week training program, they immediately begin to take care of their dog. This usually begins with the student bathing the dog. This bathing process is the preliminary lesson for the student in caring for the dog. Simple, short walks are taken at first, always in the company of our professional trainers. The walks and obstacles become increasingly difficult over the following weeks. Eventually, the dog and student find their way about our largest department stores, on and off buses, and across our busiest thoroughfares by themselves.