Our student residential program is an all-encompassing, immersive experience that provides you with the skills required for handling and caring for a Pilot Dog.
New students who are getting their first Pilot Dog will spend three weeks onsite, and students who have already had a Pilot Dog will stay for two weeks.
In return for your work and dedication, you will receive an extraordinary new level of independence, and the closest, most trusting partner you will ever have.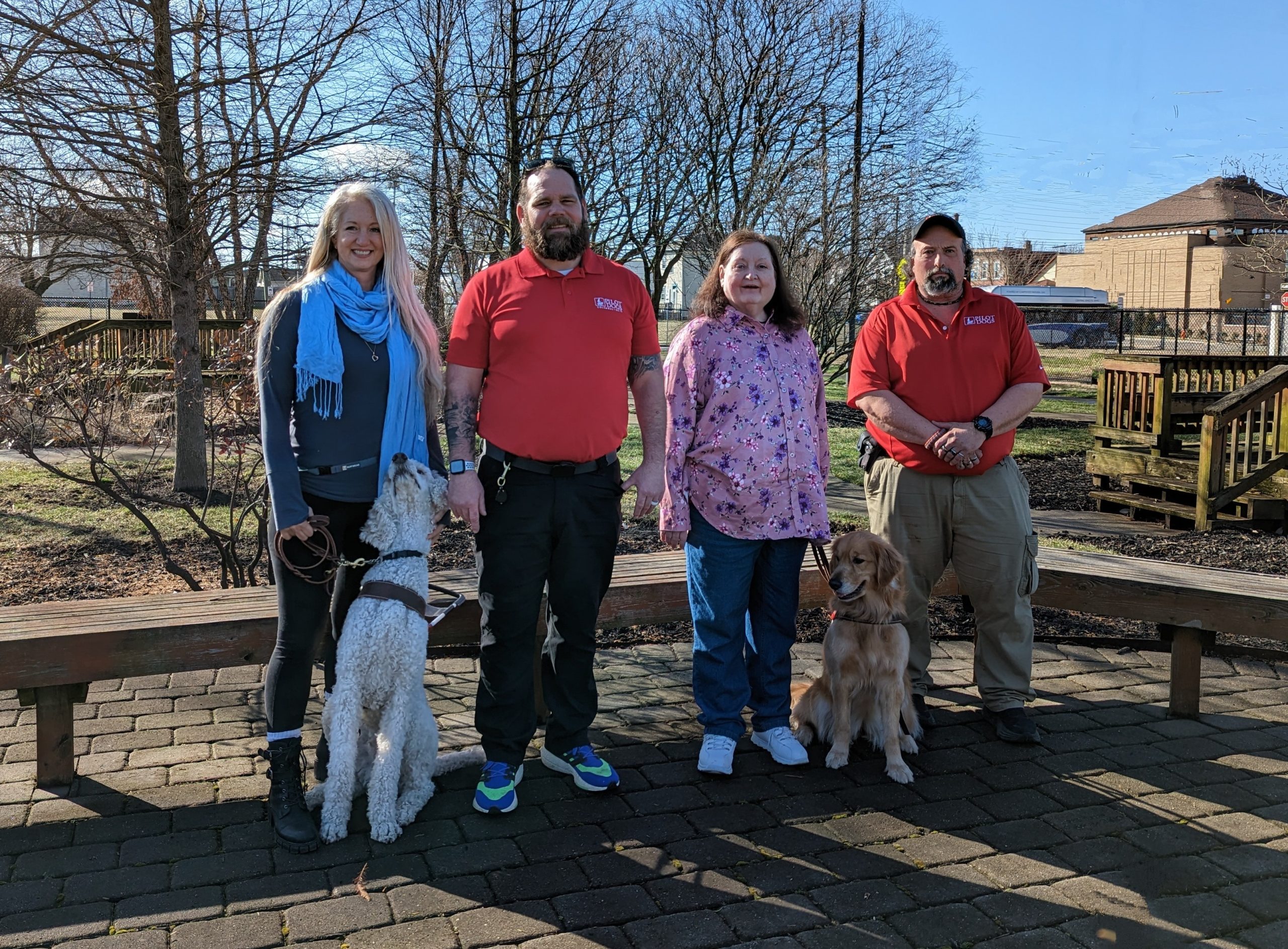 Preparing for Your Stay
We will make round-trip reservations for you to travel to Pilot Dogs in Columbus, Ohio. As you pack for your stay, be sure to check the weather – Ohio experiences all four seasons with a range of temperatures and precipitation. Remember to bring personal toiletry items, and enough medication for your full stay. Diabetic students are required to bring their insulin in pre-set or disposable syringes. You may also bring your phone, laptop, and/or tablet to use during down time.
Accommodations
Our rooms are simple and comfortable, complete with a queen bed, storage space, a TV, and wireless internet. There will be a crate beside your bed for your dog. Linens and towels are provided.
We have an exercise room, laundry room, and laundry service for linens and towels.
A braille writer and CCTV are always available.
Home-cooked meals are provided in our 421 Bistro, and our dining staff is accommodating to different dietary needs; additionally, we have a soda machine, snack/candy machine, refrigerator, microwave, and coffee. 
Visitors are welcome on a limited basis. Mail is always welcome and a telephone is available for calls.
Smoking is permitted in designated areas only.
Training with Your Pilot Dog
Over the first two days of your stay, you will spend time with your instructor as they teach you how to hold a harness handle and leash and use basic commands. While you practice, the instructor gathers information that will be used to match you with a dog.
After you are matched with your dog, you will attend training designed to present you with progressively more challenging situations. You will learn and reinforce core skills, and gain the confidence to go about daily life with your dog. Our primary goal is to teach you how to keep both your dog and yourself safe at all times.
Your training ends with a graduation walk during which you and your dog will leave the building, go to a bus stop, take a bus downtown, follow a prescribed route with many different kinds of crossings, buy something in a store, and return to the main building.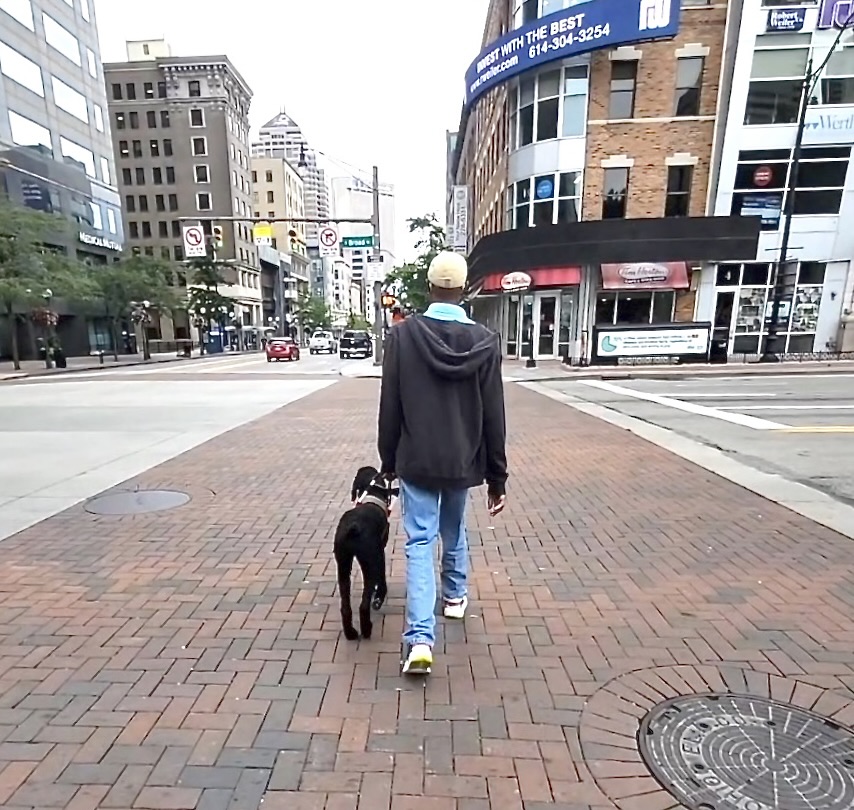 Daily Schedule
The day begins at 6:00 a.m. and breakfast is at 7:00 a.m. You will relieve and feed your dog, and meet your classmates in the day room to go to the cafeteria together.
The morning consists of training walks and lunch is at noon, with more training in the afternoon.
Dinner is at 5:00 p.m., and afterward you will feed and relieve your dog.
At 6:30 p.m. all students meet in the day room for an evening meeting. The day ends at 8:00 p.m.
There are two walks each day - once in the morning and once in the afternoon. Walk schedules may be adjusted according to an individual student's health and ability.
Caring for Your Dog
You are responsible for relieving your dog first thing in the morning and every two hours and/or ten minutes before and after each walk. The last relief should be just before you go to bed.
You will also brush your dog twice a day to reinforce the bond between you. The dogs love it, and it's a good way to use your time before meetings or meals.
A note about dog breeds: Pilot Dogs trains five different breeds of dog: Labrador Retriever, Golden Retriever, Standard Poodle, German Shepherd Dog, and Doberman Pinscher. We will try to accommodate requests for a specific breed; however, a student's home environment - such as young children in the house, employment situations, and the age of the student - helps to determine the type of dog the student is matched with. The trainer will select the dog that they feel will best suit the student's situation.