Co-Pilot: Raise a Pilot Puppy
What Does a Co-Pilot Do?
The Co-Pilot phase is an essential part of the Pilot Dogs training program. Volunteer Co-Pilots raise, shape, and develop Pilot Puppies. Co-Pilots make an important impact in the life of someone with a visual impairment, someone who is totally blind, or a veteran who has served our country.
Sharing the Love: Housing a Pilot Puppy
Co-Pilots provide housing, care, training, and love for puppies from the time they are 8-10 weeks old until the age of about 18 months (or until requested back by Pilot Dogs). If you aren't able to commit that much time, there are always flexible options, like puppy sitting for a weekend or Co-Piloting for the summer.Read inspiring stories
here
about how Co-Piloting has touched the lives of our volunteers!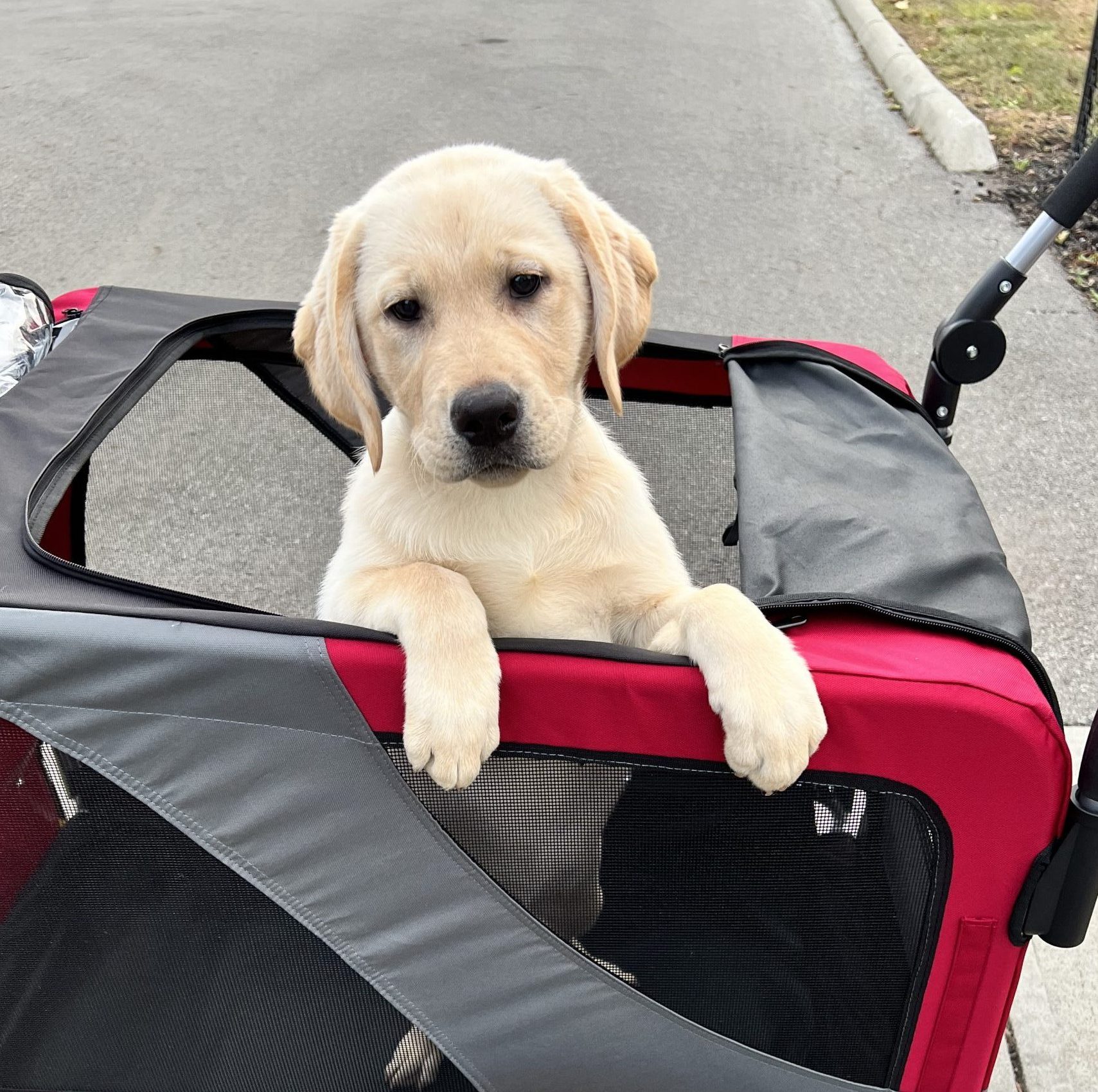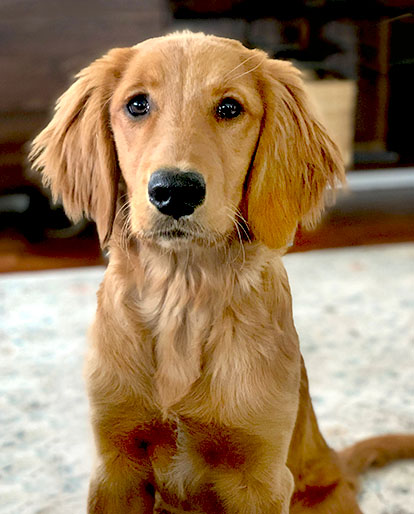 Co-Pilot Assistance: We've Got Your Back
We are committed to providing you with a successful and rewarding Co-Pilot experience, and will give you all the tools that you need:
A leash, a martingale collar, and a Nylabone
Free veterinary care for your Pilot Puppy
Free boarding if you need to go out of town and can't take your Pilot Puppy
Hands-on, comprehensive obedience training at our world-class training facility
Unlimited assistance with behavior
Infinite amounts of puppy kisses and unconditional love
We'll be there for you with continuous feedback, support, and partnership every step of the way!
If you love dogs, believe in our mission, and are committed to learning and following our protocols, you are a great candidate for being a Co-Pilot!
2
What kind of training will I receive?
We provide in-person and remote training sessions, lectures, a training manual, and full, ongoing support.
3
How does puppy obedience training work?
We require that all puppies have obedience training with Pilot Dogs, and we will work with you to find the most convenient option – in person, over the phone, via Zoom, and even house calls.
4
Do I need to live in or near Columbus, Ohio to be a Co-Pilot?
We offer training classes via Zoom, so you can live almost anywhere and still be a Co-Pilot. You will need to travel to Columbus four times at your own expense – to pick up the puppy, to complete two evaluations, and to drop off the puppy after the Co-Piloting period is complete.
5
Do I need a fenced-in yard or a single family house?
A single family house and/or a yard is not required as long as you have enough space to perform the required training and can maintain control of the puppy at all times, especially when outside.
6
Can I be a Co-Pilot if I have children and/or other pets?
Yes. As long as your children/pets are good with dogs, then we're good with that too!
7
How much time do I need to commit to being a Co-Pilot?
Puppies are in the Co-Pilot program for 14-16 months. Co-Pilots can choose to be full time, or play a more limited role, with home stays that can be as short as a weekend. There are times when we call the dog back before the full 14-16 months.
8
What expenses will I have as a Co-Pilot?
You will be responsible for a bed, toys, a crate, and food. We offer a significant discount on our recommended brand (Firstmate) when purchased through us, but if this food does not work for you, we have other recommendations as well. All medical expenses and other supplies are covered by Pilot Dogs.
9
What if I need to go out of town and can't take the puppy with me?
Pilot Dogs offers free boarding for all of our puppies. Please let us know when we can help!
10
Can I check on the puppy I raised after they go back to Pilot Dogs?
Of course! You are welcome to check in on the dog's progress and final outcome. If the puppy becomes a Pilot Dog, we give students the option to meet their dog's Co-Pilot at graduation.
11
What if the puppy ends up not being a Pilot Dog?
If a puppy is not suited to be a Pilot Dog, they will be available for adoption. Co-Pilots are typically the first to be notified and offered the chance to adopt.
The ability to give back in that way was indescribable. Nothing can compare. If it's ever been something someone has thought of doing - go for it. I do not have one single regret from my experience, and if time in my personal life ever allows for me to puppy raise again, I will come SPRINTING back to Pilot Dogs at the earliest opportunity.

My dedication to this program was very rewarding, and a wonderful way to give back to the community and give a visually impaired or blind client an opportunity for increased independence. It can be a life-changing experience!

A Pilot Dog handler told us that her dog is her only freedom. We love that! Imagine the little pup you raise could set someone free. A Pilot Dog can change a person's life because their dog becomes their eyes. Dare you dream that you can make a difference? Yes you can! You can change a life, one cute puppy at a time.